At first I didn't want to do these kind on of shoots because they don't quite match up well with my career goals. I did a few shoots like this so that potential clients can see what I look like in a Bikini so that I can get booked for more work and show variety in my portfolio. But this journey has been quite complicated. Most designers that I work with are on a TF basis for mostly Runway gigs and a few shoots here and there for their websites and blogs.
I didn't want to get into Bikini and Lingerie modeling because I didn't want to get side tracked like I did last year and too far gone from my original goals of modeling. I don't mind doing these shoots but I am selective of them.
1.) I will not do these tf because I end up having to buy the wardrobe needed for the shoots. Which I don't mind. But a lot of photographers that Hire me seem to have problems with my wardrobe. Because they have different ideas in mind in terms of style, color, and concept. I do not buy clothes that I don't like and don't feel comfortable in for the purpose of one maybe two shoots. If you are particularly picky about what kinds of things you want me to bring to the shoot and not open for my interpretation of what I think you may mean or what I want from that. Then you should either A, buy models wardrobe to shoot the specific styles that you want. Buy multiple sizes and colors for shoots and have them dry cleaned or wash them for shoots. Most lingerie and bikini shoots should just let you keep them, but some of them don't. Or B. Be as specific as possible with approaching me with a shoot in mind and I'll be able to better decided from there if your project fits into my personal career goals.
2.) A lot of lingerie and Bikini's that photographers would like me to wear is what I deem to be trashy and sleazy or just plain ugly and generaly makes me feel uncomfortable. When that happens I will stop the shoot, that can be avoided with good communication prior to the shoot.
3.) I will only shoot lingerie and Bikini shoots when A, their paid. B, I feel comfortable with your ideal or concept. C, I'm working with a designer or stylist on set and creating an elaborate look to add to my portfolio.
4.) I will not shoot Lingerie and Bikini shoots tf because this is not the direction that I want my career to go. I have to invest a lot of my own money into the wardrobe and half the time some don't like it and try to be controlling at shoots. Doing this kind of work, I have to be careful there are a lot of creeps out there that has nothing better to do but try to see women either naked or fully naked. I have to make sure that I am entering a safe environment with an artistic person and artistic purpose in mind before entering a shoot. This is similar to the same reason I do not shoot nudes TF.
Designers
5.) I am only interested in shooting TF in this genre if and only IF a stylist and or designer is on set or sends them to shoot in for their website for promotional use. Or/and runway modeling. I have no use to shoot this with photographers.
Okay so these are the kind of swim suits, bikini's, and lingerie that I would like to wear that match up with my career and personal goals.
Source
Source
Source
Source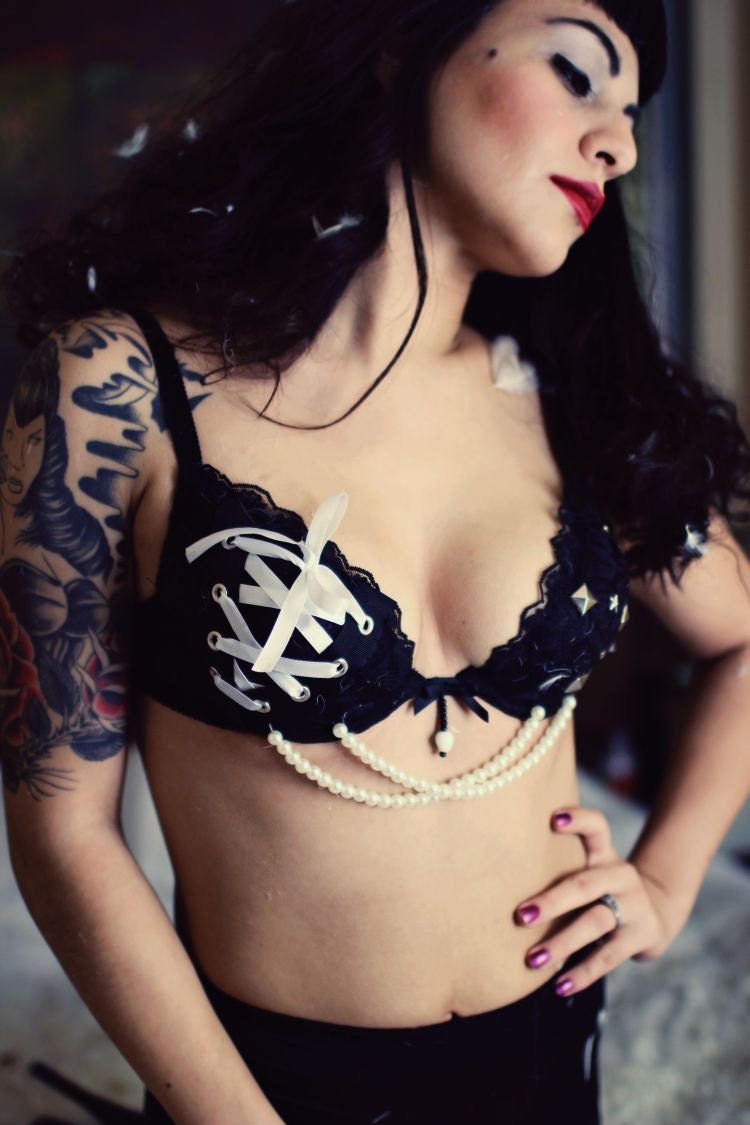 Source
Source
Source
Source
As you can see there's a huge gap between what you see as reference here and the kind of work that I've been doing as of lately. So you can see why I can be very selective with shoots if it does not match my career or personal goals of submitting to alt magazines.