I read this post origanally on
Allison's blog
. I think it's a great idea. It's something that a lot of us really don't think about. I think this is one of the hardest list that I've ever had to come up with in life. Lol
1.) I like Keasha. When she first came out I thought she was white trash. But in college she grew on me and I like her as party music.
Source
2.) I like to read Historic Fiction books.
3.) Most of my friends come from all walks of life and are not Goth. I do not have a Goth Crew like the movies either.
4.) I like the movie and show Clueless.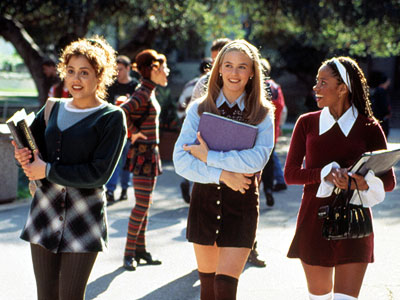 Source
5.) I don't dress "Goth" 24/7. More than half the time I wear jeans and sweats.
6.) I love the Movies The Notebook, Time Travelers Wife, and P.S. I Love You.
Source
7.) I watch Pretty Little Liars.
Source
8.) I'd like to go to school to become a Certified Dental Assistant and still continue with my Bachalor's degreee in Business.
Source
9.) I'm subscribed to Jenna Marbles and I watch the Awkward Balck Girl Series on YouTube.
10.) I like Charlie Brown.
Source
And there you have it, 10 random things about me that are the furthest thing from Goth.