Source
What happens if you date someone that isn't Goth? Do you tone it down for them if they aren't into all of that?
No, I am going to be myself 24/7 if someone doesn't like the way I dress, the music I like, or are into all of the things I'm into that's perfectly fine. But if they can't accept me just the way I am then I don't want anything to do with them.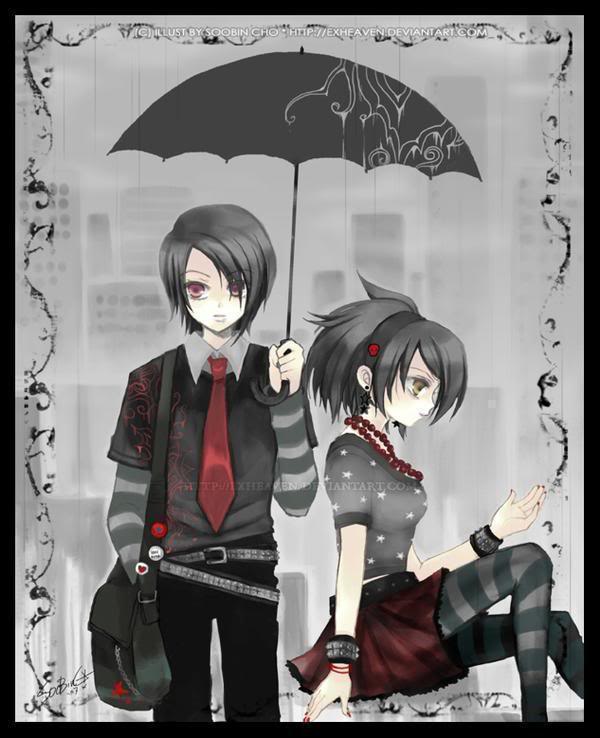 Source
I know you dream of having a big Goth wedding but what if your husband isn't Goth? Are you gonna have a traditional wedding and wear a white dress for him?
I don't know what kind of wedding I'll have until I get married. Ideally I'd like to have a Goth Themed wedding but I'm sure that my wedding will be a combination of both my styles and his as well as the story of our lives and relationship.
I do not plan on wearing a white dress for any reason under the sun. As far as I'm concerned weddings these days aren't traditional anyways. But that's just me.
There's nothing tradional about me at all and my wedding will be an experience to have. But I'm more concerned about the marriage than I am about the wedding.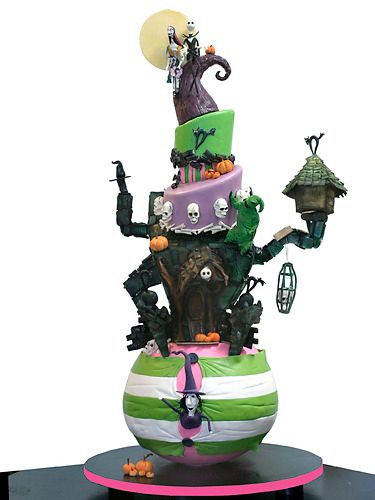 Aren't you hot in all of that Black?
It depends on the material and the weather really the color has little to do with my temperature.
Source
What if you marry someone christian or religious are you going to convert to they're religion to become apart of they're family?
No, I've been to several religious and none religious schools I've read the bible, and other religious books and studied wicca, paganism. and various forms of philosophy. I am a bonified Athiest. I do no worship any god or goddess I never have and never will. It's simply nothing I'm comfortable with. I believe there's a power in the universe and everything has it's own energy that we should all be aware of and that it's important to be grateful for all of the things we have, had, and want among with many other things. I guess you can say that I have my own religion or that I am my own religion, but I prefer philosophy to religion anyways.
Ohh no you aren't Goth are you? What are you exactly?
Yes I do identify with the Goth subculture
Me last year when I first started modeling. Copyright Angel Images
I can't believe you dress like that, did you get your ass kicked today? Did you get into any fights today?
No most times when I dress up I receive lots of postitve attention and I don't attract violent behavior in people. Just because someone dresses a certain way doesn't mean they deserve violence or are welcoming abuse of any kind it's really sad when I see this in the news
.
Facebook picture of me at 18 my last year of high school. I made a dress out of labels and plastic bag logos tapped to a scrappy dress and spray dyed.
I hate being seen without my black lip stick at times.
Is it halloween?
1.) Halloween is a lifestyle not just a holiday.
2.) My wardrobe is not a costume.
3.) If were to wear a costume trust me you would know it.
4.) Who cares how I dress or what time of the year it is.
That awkward moment when you get bored and decide to take dress up and take pictures with your living dead dolls and share them with the world. One of the reasons why I started modeling, so that I can have real photoshoots outside of my bathroom mirror. A girl can dream can't she.
When are you gonna grow out of this phase?
This is not a phase it's a lifestyle that I continue to grow into as I get older
.
Back when my hair was red and I loved my blow dryed fros.
I know a Goth guy he doesn't dress Goth, so why do you? You know other people may not want to know that you are Goth? Why do you feel the need to show off?
1.) I can dress however I want to in order to express myself anytime I want to. I don't feel the need to show off anything. I'm just being me. Other people are free to express themselves however they want to and so can I.
2.) People wear crosses, pentacles, pentagrams etc. Do I want to know what religion you are? Do I care? No, I don't go around saying things like I know christians, pagans, wiccans, and jews who don't wear crosses, stars, pentagrams, pentacles, etc, so why do you? Do you see how that sounds? I have the same rights just as you do.
3.)Some Goths like more of the music than they do the fashion and other parts like the art, literature, and lifestyle.
4.) Not all Goths dress "Goth" 24/7 some days we just may want to wear jeans and a t-shirt.
5.) Some of us can't afford Goth clothes and accessaries so we just wear whatever.
6.) Most of us don't care what other people think of us. Some of us are comfortable and confident to dress in the styles we like without thinking about others views and opinions.
Here's a picture of me when I was 17. I'm not wearing makeup, accessaries, or anything "Goth" just all black and laying on the floor.
Why are you Goth? You do realize that people like that only do it for attention right? Why are you conforming to this trend.
I like the music, the syle, the art, the literature, and everything about it. It matches up with most of the things I like and are attracted to whether I claim the Goth label or not.
It's a common misconception that alternative people only do the things they just to get a rise out of others when it's really not the case. For me I like the things I like and I am the person I am and I could careless about what others think about it. By saying such a thing you are suggesting that everything I do, everything I buy, Everywhere I go I have you in mind.
When I get dressed I'm thinking of you. When I'm shopping I'm thinking of you. When I'm sketching my designs I'm thinking of you. When I'm drafting pattern I'm thinking of you. The sewing machine, picking an item to wear from jewelry bear, sculpting clay, stamping clay, etc. It's quite narcissistic to go around believing that everyone in the alternative cultures who dresses in a different way, dyes they're hair, wears colored dreads, body modifications, tattooes, etc has YOU in mind when doing so.
My style is my art and my art is my story and nobody can tell it but me and it has to be in my way. You can not like it, not agree with it, all you want. But do not even for one second think that it's all just to piss you and others off or to seem like the cool kid on the block in GothGirlandia. Because believe me that is not my intention.
I can't conform to somehing if I'm just being myself and I find other likeminded people who agree with me. If I'm conforming for being Goth then aren't you conforming for not being Goth or for being whoever you are if there's other people like you?
No I'm just being me and there's others who like some of the same things or similar to what I like be it Goth or not.
Me and my mini living dead dolly ghost kidding around. I don't think there's anybody quite like me to be honest.
Do you listen to any other music besides
Goth?
Yes I listen to various genres of music from classical to rock, alternative, movie soundtracks, etc.
I know some Goths that listen to Hip Hop, Rap, R&B, etc you know like "normal" people do. How come you don't?
I grew up with this kind of music and I was always looking for something different outside of it because it really didn't appeal to me very much or at all for that matter. I find most of the music in those genre's to be highly annoying for various reasons. It's not because I'm too "Gawf" for it I just prefer other genre's of music and I have nothing against people who listen to other styles of music as long as they don't try to force it onto me.
Are there any other questions that you'd like to ask me? Ask away.